AVAILABLE NOW!!!
Print out an Order Form (PDF) or order using PayPal
Wholesale ordering also available. Contact bluestocking@ladyisadora.com

©1981, 2006, 2010
larger view

Tracks:
The Witching Hour
'Tis Hallowe'en
Bittersweet
After the Death of Arthur
The Knight and the Old Dame
Tower of Winds
The Effigy
Heartbeat of Creation
The King of Hearts
The Realm of Faerie
The Pipes of Pan
Come, Witches, to the Dance!*
Doors of Wonder
Witches and Amazons
Beneath the Silvered Moon
The Goddess Sings
Isis




©1990, 2010
larger view

Tracks:
Prologue
The Queen of Earth and Sky
In the Beginning
Mistress of the Mysteries
Samhain Fires*
Witch*
Ye Birds and Ye Beasts
La Figlia di Diana
Three Carols for Yule:
• Masters in This Hall
• The Holly King
• Our Lady Greensleeves
Eternal Child,
Lion-Hearted Woman,
The Pentacle and the Rose
Swan Song




©1990, 2010
larger view

Tracks:
Priestess of the Pentacle
The Inch Worm (from Hans Christian Andersen)
O Freyja, Thou Lovely
Table Round
Maid Marian's Lament
Twa Corbies
Royal Green
Witches' Brew Blues
The Pen Is a Magic Wand
Letter To Anne Frank
Drawing Down the Moon
Wintry Skies*


* Available to download as a full-length MP3!



Lady Isadora has
merchandise at
cafépress
for her fans!
AVAILABLE NOW!
Fear not, Loyal Fans! New CDs are in the works from Lady Isadora!

A sampler of some of Lady Isadora's own favorites from her

albums,along with previously unreleased material.

Forthcoming!

Lady Isadora's first all-new album in more than a decade!

Forthcoming!


Lady Isadora channels Our Lady Greensleeves in this album
of festive Yule carols, with original and revised lyrics, and
original and traditional melodies.

Forthcoming!


A selection of some of Lady Isadora's favorite folk songs,
medieval and Renaissance pieces, and several original songs,
including the "I Am England" suite, about Queen Elizabeth I.

Forthcoming!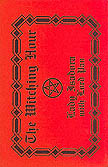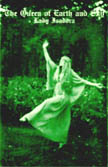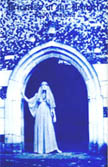 The old cassette covers.
Lost in the Lady's Labyrinthine Lair? Visit the Site Map!
©2002-2012 Photos and graphics are the property of Lady Isadora and may not be used without her permission. All Rights Reserved. Site by Unicorn Design.