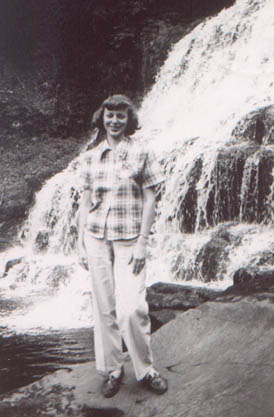 Half-Danish mother Marne, summer of 1951, expecting Isadora.
Little Andred at the family farm with

Great-Grandma Grace, Marne's mother.

Budding bibliophile Andred with Grandma Marne in the

children's reading room at a favorite library.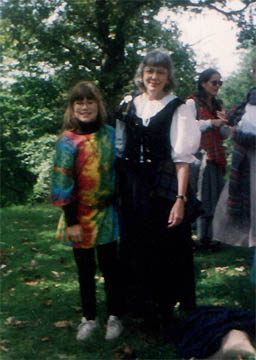 Young Andred with Marne at a local Renfair.
| | |
| --- | --- |
| "Corn Tassel" at "PSG" in 1981 | Andred too excited to sleep at "PSG" in 1994 |
Gallery Page 1 • Page 2 • Page 3 • Page 4 • Page 5
Lost in the Lady's Labyrinthine Lair? Visit the Site Map!
©2002-2012 Photos and graphics are the property of Lady Isadora and may not be used without her permission. All Rights Reserved. Site by Unicorn Design.